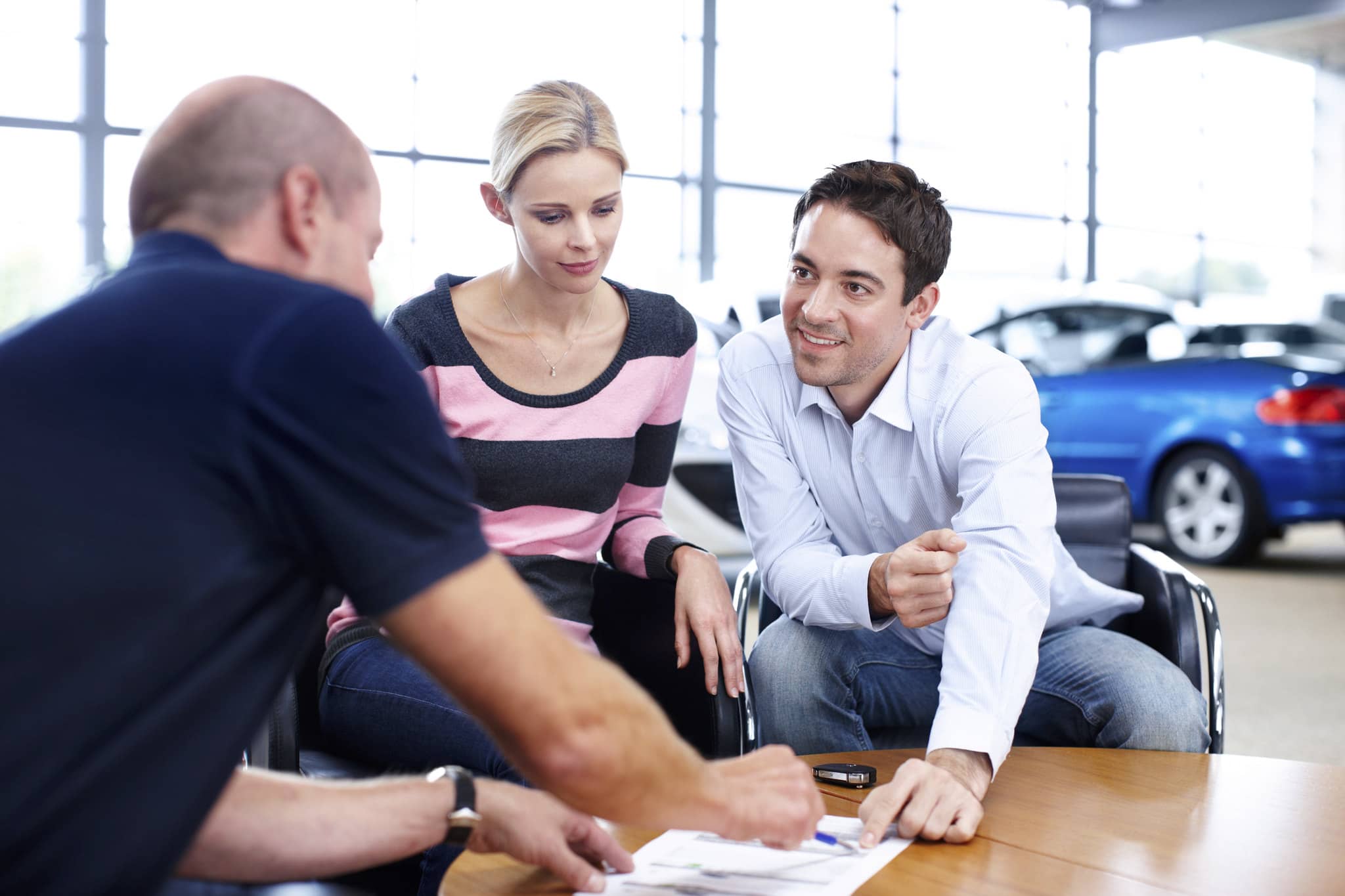 When you're shopping for your first car, it's easy to get lost in all of the jargon. To help you navigate the car-buying process, we've created a guide that covers some common terms you'll encounter when buying a vehicle.
APR
APR stands for "annual percentage rate." It is the total cost of borrowing money, expressed as a percent. It includes the interest rate, along with any additional fees that borrowing money can incur.
Balance
The balance is the remaining part of your car loan that you still owe. For instance, if you have a $10,000 loan and pay $2,000 off, you'll have a balance of $8,000.
Cosigner
A cosigner's job is to take over payments on your car loan if you can't continue to pay on it. If you're a young buyer or you have a low credit score, you'll probably need a co-signer on your loan.
Down Payment
The down payment is the amount of money
The larger the down payment you make, the lower your monthly payments will be.
Interest rate
Your auto loan's interest rate is the amount you're paying to borrow money from a lender, expressed as a percentage. You can have a fixed or variable interest rate. A fixed rate stays the same across the life of a loan, while a variable rate can go higher or lower over time. The vast majority of auto loans have a fixed rate.
MSRP
This acronym stands for "manufacturer's suggested retail price." It's the cost of your car, before factoring in destination charges, dealership fees, title fees, and other expenses.
Term
The term refers to the length of the loan. Many auto loans have a five-year term.
Trade-in allowance
If you're trading in an old car, the trade-in allowance is the amount of money that the dealership will take off of the price of the vehicle that you're purchasing.
Want to learn more about financing a vehicle? Contact our finance department at Fox Chrysler Dodge Jeep® Ram in Auburn, New York. We're here to make bringing home a new vehicle as easy and painless as possible.